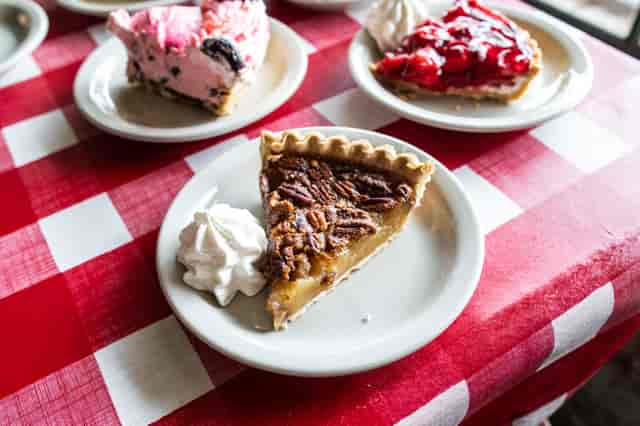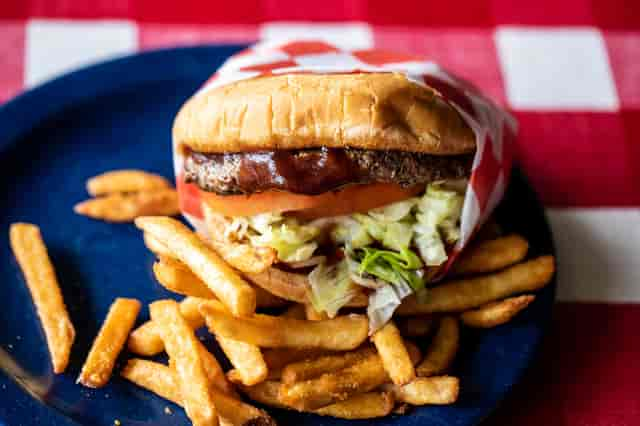 Texan Cafe & Pie Shop
Hutto, TX
Real Food Made Right Here
Our goal is to serve quality home-cooked meals like many folks remember from their travels on the old U.S. Route 66 and the era of locally-owned unique family diners. We are proud to serve "Real Food Made Right Here", made-from-scratch home-style recipes, in a cafe where you can feel right at home.
Enjoy Our Delicious Comfort Food
We believe some good food, a cool beverage and a delicious dessert bring comfort and a smile to even the grumpiest of persons. So turn off the TV and computer and stop by for great food and some friendly conversation. Try our fried green tomatoes, fried pickles, Cobb Salad or our award-winning chicken fried steak. Save room for our signature hot Apple or Peach pie with Brandi sauce A la mode, served on a hot skillet, or carry home a slice of our many pies, cakes and cobblers. We hope you will enjoy your visit with us, so please stop in again and bring friends and family to enjoy our delicious comfort food at the TEXAN CAFE & Pie Shop!
Hutto
207 East Street
Hutto, TX 78634

Hours
Tuesday - Thursday:
11:00 am - 8:30 pm
Friday - Saturday:
11:00 am - 9:00 pm
Sunday:
11:00 am - 3:00 pm